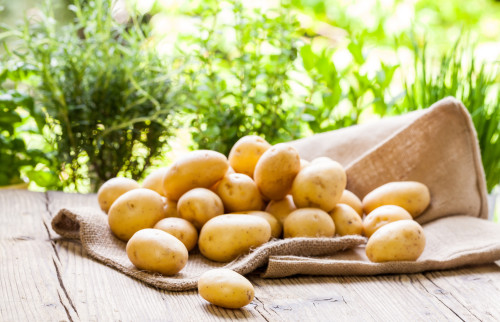 I went to a very interesting doctor-patient seminar in Erlangen on the July 7th weekend. One of the main themes discussed there was Irritable Bowel Syndrome (IBS). The lecture given by Prof. Dr. Peter Konturek was of particular interest.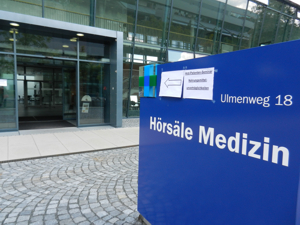 IBS is often given as a diagnosis when all tests and examinations fail to lead to any other diagnostic result. In some circumstances there is no detailed investigation and the patient is told that the cause of the irritable bowel is psychological, and psychological treatment with anti-depressants may also be suggested. Because we are aware of some cases in which patients were lumbered for years with the diagnosis of IBS and only much later, after much suffering along the way, arrived at specific, successful treatment following a diagnosis of Food Intolerance, I would like to summarise some of the interesting facts from this lecture.
IBS is seen as a widespread gastro-intestinal illness in which the clinical symptoms, which are very similar to those of FI, play the major role:
–      Irregular bowel motions
–      Diarrhoea
–      Constipation, or a mixture of these
–      Abdominal pains
–      Flatulence
When IBS is suspected, then a differential diagnosis is of the utmost importance. An anamnesis (otherwise known as the case history), determining whether the pattern and the degree of the symptoms matches those of IBS, is decisive. This differential diagnosis should encompass, among other factors, determining whether the patient has a FI. The list of symptoms that present similarly to IBS are the following:
–      Infections of the bowel
–      Celiac disease
–      Bowel cancer
–      Incontinence
–      Chronic inflammation of the gut (Morbus Crohn)
–      Food intolerance
–      Overactive thyroid
–      Bacterial overgrowth DD
–      Microscopic colitis
–      Medication
–      Neuroendocrine tumour
Organic diseases must be ruled out in advance in all cases.
In recent years it has been shown that in cases of many IBS patients, the trigger has been a severe infection. This is known as post-infectious IBS. In his lecture Professor Konturek also referred to the case history of a Canadian town, Walkerton, with 4,000 inhabitants. This quiet town was flooded in May 2000 and as a result the drinking water was polluted with Escherichia Coli and Campylobacter. Over 2,000 people in the town suffered a severe intestinal infection. Two years later it was observed that 35% of those affected had developed an irritated bowel. You can find more about this piece of research here: The Walkerton Health Study
The prevalence in the general population in the UK is estimated to be between 10% and 20%. In the USA, about 1 in 6 patients are reported to suffer from IBS symptoms.
It is believed that in Germany around 15% of patients have IBS, of which most are in the 45 – 65 year age group. Then there is the difference between those patients who have a light, medium or severe form of IBS, and of all these 1% go to see a specialist who understands something of the subject – a remarkable 80% of them receive no therapy at all.
There are no uniform dietary recommendations for IBS – any more than there are for FI. Every one of us has a different combination of problems. Besides eventual medication and probiotic therapy, as well as possible psychological support, a patient with a diagnosis of IBS needs dietary advice that is tailored precisely to their individual requirements. Just as in the case of people with FI, it will be unavoidable for anyone with IBS to also keep a food diary in order to achieve a satisfactory result. The doctor, the dietician and the patient have to work together.
If you suspect that you are suffering from IBS or FI or a food allergy, then please get your general practitioner to refer you to a suitable specialist. If you have been diagnosed with IBS but suspect that you have FI instead, without having had tests for this, then make sure to look up a medical specialist.
(Editor's note: The lists in this item do not claim to be complete)
For more information on acceptable testing methods – in order to avoid being ripped off – for several food intolerances you can also have a look at the Food Intolerance Network (powered by volunteers).
Sources include
U.S National Library of Health, A.D.A.M Medical Encyclopedia, Irritable Bowel Syndrome,last reviewed July 22, 2011
NICE clinical guideline 61, Developed by the National Collaborating Centre for Nursing and Supportive Care; Irritable Bowel Syndrome in adults, 2008: